Opencart CDN is a general CDN solution for opencart.
the main features are:
1.separated data images and theme resources.
2.easy operate on backend module setting.
3.support multi-cdn domains
4.support adding "?version=numberic" at CDN resource urls to solve CDN expiration issue when updated static resources.
=====================
installation:
1. VQmod is required.
2. unzip this extension and reset to your opencart site document root, login backend,
click "extension->module" menu, then pick "Opencart CDN" module,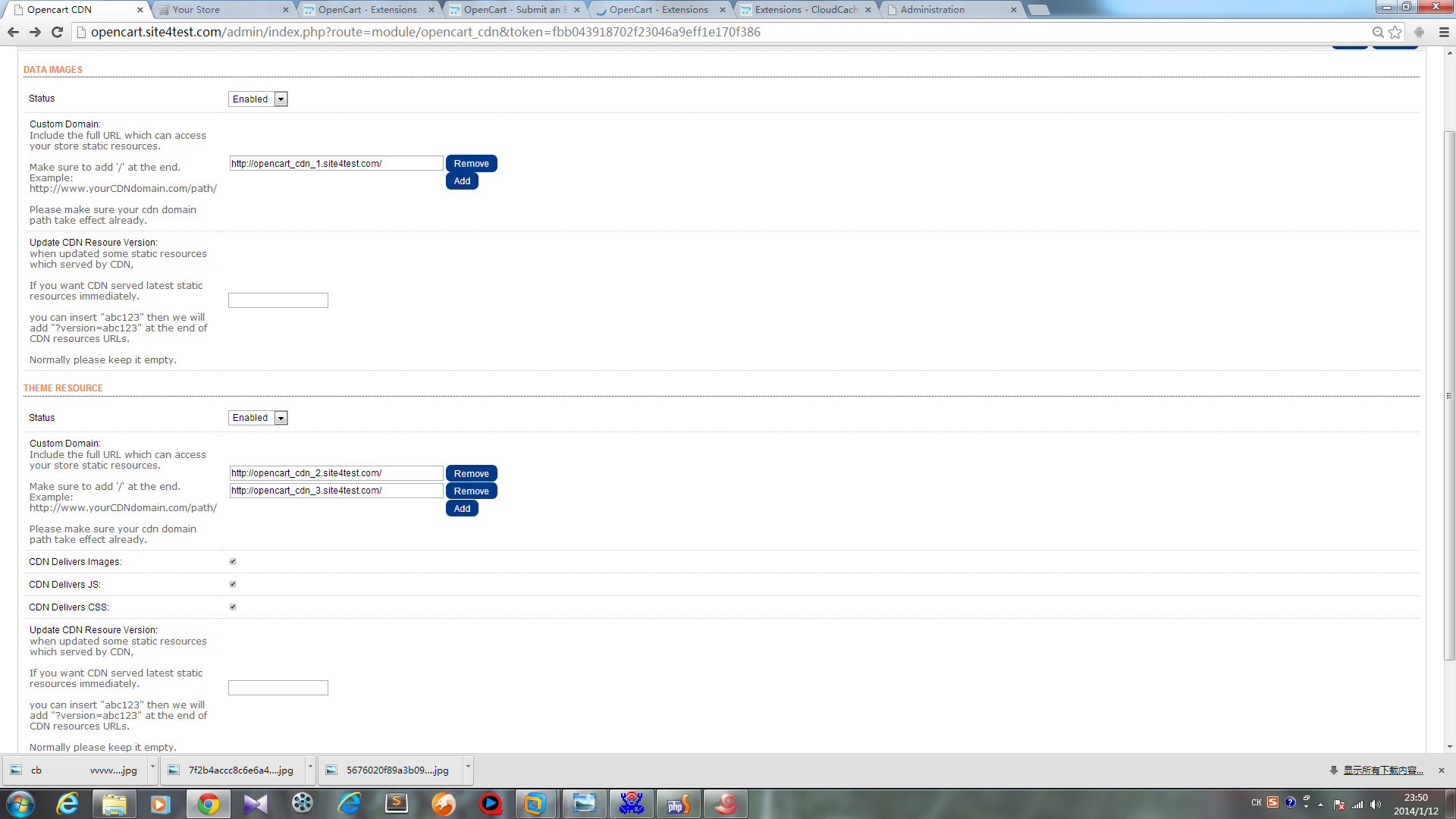 demo site:
backend : http://opencart.site4test.com/admin/index.php
login : demo/demo
if you have further question, you can contact opencart@site4test.com directly or leave comments.
if you want to buy click to view it  in  http://www.opencart.com/index.php?route=extension/extension/info&extension_id=15463&filter_search=CDN